Back Up Sensors and Cameras
Back Up Sensors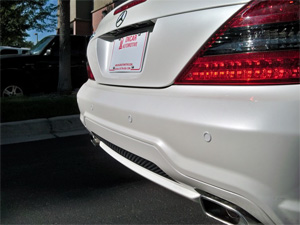 Back up sensors are small, discreet devices that attach to the rear bumper of your car. They emit a tone inside your car depending on how far away your rear bumper is from an object. Our back up sensors here at PDA have three modes - one with some beeps when you're up to four feet away of an object, one with a lot of beeps if you're within 4-1 ft. away, and one with one solid beep when you're within just 1 foot. With our back up sensors, you'll be able to parallel park with confidence.


A wide 160° peripheral view
Display dims automatically at night
Built-in anti-glare lens
Waterproof
PDA also carries an Alpine Camera with a 190° view.

Mounts directly to your license plate
Provides a wide viewing angle of the space behind your car
Discreet & low-profile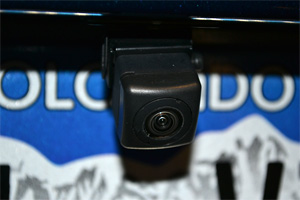 Custom mounted camera.
Location & angle are highly flexible, and can be quickly adjusted or changed.
Custom truck & SUV tailgate cameras available.
---
Monitors for Back Up Cameras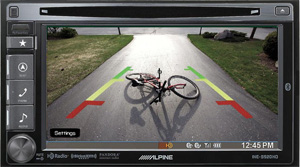 Buy a in-car monitor to pair with any camera in stock. We have monitors from many trusted brands, including Alpine, Kenwood, Jensen, and JVC.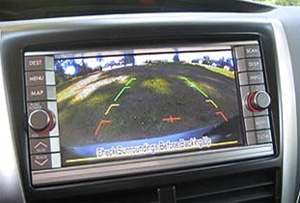 We can also hook your new monitor up to your car's factory navigation for smoother, better integration.

Don't need a full-sized monitor? Our 4.3 in. rearview backup sensors install in your rearview mirror and work just like a full-sized monitor would. Dims automatically at night, made with anti-glare glass.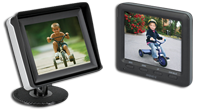 Or if neither of those are what you're looking for, we also have windshield- and dashboard-mounted monitors in stock.
---
Bluetooth
Integrate your phone or other Bluetooth device directly into your car's audio and/or video system. Wirelessly manage calls, play music, and more without ever having to worry about wires. Keep your hands on the wheel while on the phone, as your car picks up your voice for you - without having to hold your phone to your face. PDA Road Gear offers Bluetooth integration for most vehicles - ask us about your make and model if you have any questions.
Pictured here are Parrot systems that are dedicated to conversation and music in car using Bluetooth technology.