Back Up Sensors and Cameras
Back Up Sensors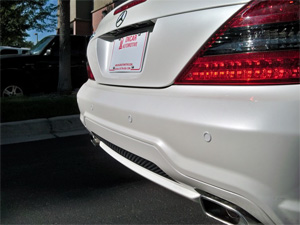 This system includes 4 sensors with three detection zones; zone 1 is 4.5-2.5 feet with a slow audible beep, zone 2 is 2.4-1.3 feet with a medium beep and zone 3 is 1.3 feet to vehicle with a steady tone.


160-degree peripheral view.
LCD dims automatically at night.
Waterproof case with anti-fog lens.
PDA also carries an Alpine Camera with a 190° view.

License plate mounted camera.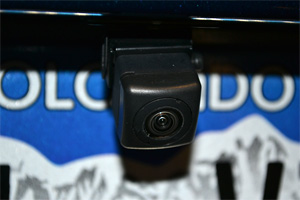 Custom mounted camera.
Custom truck & SUV tailgate cameras available.
---
Monitors for Back Up Cameras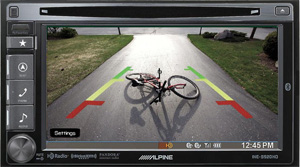 Add a camera to any of our many screen choices from Alpine, Kenwood, Jensen, and JVC.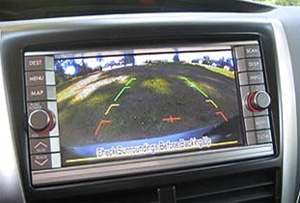 Integrate back up camera to factory navigation. These are seamless adapters that are very fast and accurate.

4.3-inch TFT LCD monitor.
LCD dims automatically at night.
Anti-glare coated glass.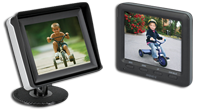 As an alternative to the rear view mirror monitor, PDA also offers windshield or dashboard mounted monitors
---
Bluetooth
Pictured here are Parrot systems that are dedicated to conversation and music in car using Blue-tooth technology. PDA also offers Bluetooth Integration for most vehicles.