Power Windows & Locks
Having an old car doesn't mean you have to go without the plus sides of a new car. With aftermarket power windows and locks from PDA Road Gear, you can bring your classic car into the 21st century... but only in the right ways. We can suit your car up with ability to operate all of its windows from the driver's seat, and to unlock all of its locks at the press of a button, so you can finally ditch the most annoying parts of your otherwise priceless ride. Pair that with our automatic door- and trunk opening capabilities, plus our shaved door handle installations (pictured), and your classic car has never been better.
At PDA, you can have power windows installed without compromising on the aesthetics of your classic car. We know how much you love the original accents of your, and we want you to keep them - instead of replacing your original window crank with a button, we can install your power window switch somewhere more discreet and out-of-the-way. This way, you can keep your car's stock, authentic look while still enjoying a modern car's luxuries.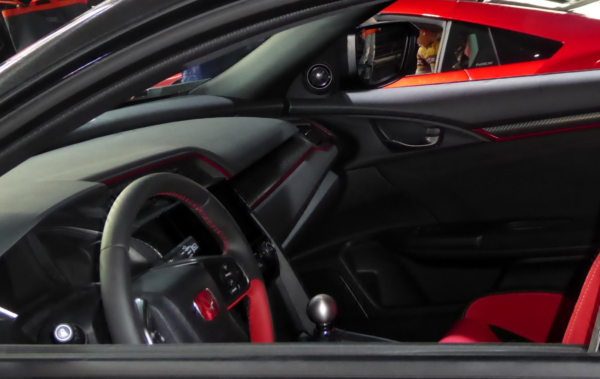 With aftermarket power locks, your car won't just be more convenient - it'll be safer, too. Not only are power locks stronger and more secure than many cars' older locks, but the range of security measures they're compatible with is much, much larger. Power locks can allow you to start your classic car with a key fob, for example, boosting its security by a substantial amount. Combine those with one of our advanced alarm systems, and you've got yourself a car that's far less likely to be at risk of getting stolen. All of these security features and more can be installed right here at PDA, and all at the same time, so you can get your car back on the road ASAP.
Power Windows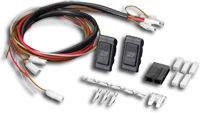 No matter the make or model of your car, we've got your power window needs covered. Our power window systems come in both 2- and 4-switch versions, depending on how many seats your car has. Or, if your car has two powered and two crank windows, we can seamlessly power those windows too. Our power window systems come with both horizontal and vertical mounts.
Power Locks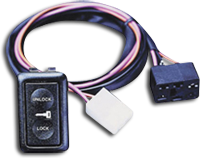 Just like our power windows, our power locks come in switch sets of 2 and 4 - and if you just need power locks for your backseats, we can power those locks no problem. Our custom power locks can be configured to work with your preexisting lock.