Radar Detection Systems
We have all been in the scenario: we're driving along the highway, keeping up with the flow of traffic, minding our own business, when suddenly red and blue lights appear in the rear view mirror then looking down at our speedometer we realize that we are going over the speed limit and instantly the feeling of losing time and money takes over.
In light of this example, the purchase of a radar detector is clearly an investment.
PDA offers a variety of radar detectors. We carry custom installed radar detectors and removable dashboard/windshield mounted radar detectors.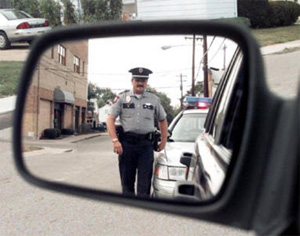 Custom Installed Radar / Laser Detection
Long-range performance, intelligent signal processing, and simple intuitive con-trols. With all-band radar protection and precise laser "shifting" technology (check local laws for using "shifting"), speeding tickets can be a thing of the past.
This unit uses patented GPS technology that automatically identifies the source and location of all radar signals. Real threats are processed in less than a second, while false signals are learned and eliminated. Call For Price.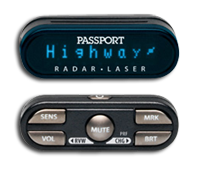 The K40 RL360di is the best and quietest long range police radar detector for speeding ticket protection. Four hidden receivers, 18 unique settings, hundreds of customizable options for your specific vehicle and driving style, and an installation so discreet, your friends will think the system came with your vehicle. The K40 RL360di radar detector is so complete, you'll fly down the road feeling like you're surrounded by an invisible force field of protection. Call For Price.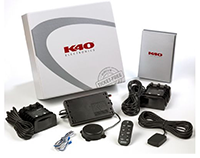 Radenso has packaged a high performing radar detector that can integrate with the most advanced laser defense all in one discreet display.The RC M offers complete 360 degree radar protection. Front and rear arrows on the display inform you the direction the threat is coming from. Call For Price.
Windshield / Dashboard Mounted Radar Detection
The PASSPORT 9500ix can be set up for your specific type of driving and personal preference. This option allows you to change several options, including which radar bands you'd like to monitor and whether you'd like to see your vehicle speed during the initial alert. Call For Price.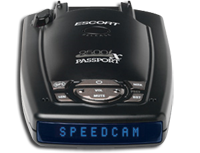 The high-performance K40 RLS2 packs a powerful defensive police radar and LIDAR detector punch into a convenient, portable design.
With a 13 customizable settings and variety of audible and visual warnings that warn what type of threat you're facing as well as "geiger" audio effect that increases in intensity, you'll be armed with maximum critical information so you can decide what action is required. Call For Price.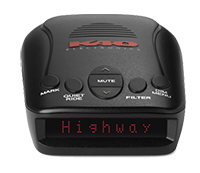 The compact size and false alert filtering abilities make the Pro M feel invisible when there is nothing to worry about but know when to alert when a threat is detected. The extreme range provides plenty of time for you to slow down. The Radenso Pro M features a MultiRadar detection and Spectre/VG2 invisibility for true worry-free driving. Call For Price.