The experience of riding a motorcycle is associated with speed and gasoline fumes – when the rider's thoughts are focused on the road, the stress of everyday life disappears. Good music delivered through a high-quality sound system can complete the experience, whether it's top 40, classic rock, or whatever your favorite music is while you ride.
To enjoy your favorite music the right way while riding, you need a high-quality audio system. This article will go over the benefits of a custom motorcycle audio system installed by PDA Road Gear.
Sound Quality & Volume
When tuning a motorcycle, you don't usually think of an audio system first, but it's still a logical choice if you're on the road a lot. Like a car, a professional audio system adds to the experience of riding a motorcycle and can add value in the long run.
The speakers are positioned on the bike's handlebars to provide a highly tuned audio experience for the rider. Of course, when deciding on the size and power of the system, we take into account how loud your bike is and might recommend installing more powerful devices to overcome the exhaust noise. When you're traveling alone on a long trip, it feels good to have your favorite songs blaring from your high-end speakers without having to worry if the speakers will be loud enough.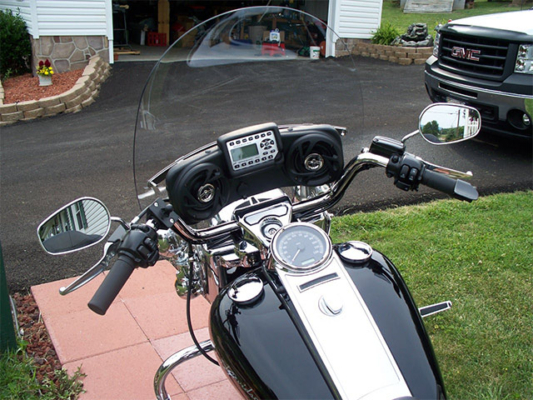 Safety Considerations
It's fair to ask why speakers are even needed in today's world of Bluetooth technology and wireless headphones. After all, if you are wearing headphones under your helmet, you are much less likely to pick up ambient noise, making it harder or slower to react as a rider than if you are listening to music through a speaker.
Not to mention, in Colorado, it is illegal to ride your bike with headphones or earbuds in both ears. With speakers, your ears are not covered, so you can drive more safely and stay legal.
Even when the bike stops
You don't just use the speakers when you're on the road – they're always with you and your bike. Listen to music while you repair or clean your bike, when you're in the garage or when you go for a ride. Your custom audio system will not let you down outdoors because the speakers are sunlight and rain resistant. So no weather can harm your system!
Value-enhancing factors
The value of your motorcycle depends mainly on the brand, performance, timing of purchase, and maintenance, but making it unique can ensure your bike holds its value longer. An adequately installed motorcycle audio system can add significant value and will provide you enjoy riding your bike even more.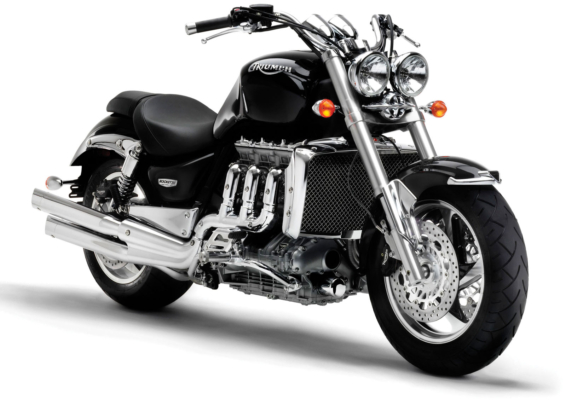 At PDA Road Gear, we've been providing custom solutions for cars, motorcycles, and other specialty vehicles for 39 years. If a professional sound experience is important to you, then you need a custom motorcycle audio system designed and installed by PDA road gear. We work with the latest products from the best brands, and our Spotify and Bluetooth-enabled units are compatible with all your devices.
Contact us for a free consultation to see what a custom motorcycle audio system would cost for your bike!