In an era where personalization is key, a vehicle transcends being just a mode of transportation; it becomes an extension of one's personality. Recognizing this, PDA Road Gear has been revolutionizing the car audio industry since 1980, offering bespoke car stereo, radio, and subwoofer solutions that redefine your driving experience.
Custom Car Stereo Systems:
Exceptional Sound Quality: A superior sound system is essential for any car enthusiast. Our custom car stereo installations are designed to maximize audio quality, transforming your vehicle into a concert hall on wheels. Whether it's upgrading your car radio or installing high-performance car subs, we ensure crystal-clear sound at any volume.
Advanced Listening Experience at Any Volume: Our car audio systems are engineered to deliver an immersive listening experience, whether you're enjoying a quiet ride or an energetic journey. The precision of our car subs and speakers guarantees exceptional clarity across all sound levels.
Complete Control Over Your Audio Experience: We believe in giving our clients full control over their audio environment. Our systems come equipped with sophisticated equalizers, allowing for fine-tuning of every aspect of your sound, from the deepest bass to the crispest treble.
Enhancing Your Car Radio with Premium Receivers: At PDA Road Gear, we understand that the heart of any car audio system is the receiver. That's why we offer a wide range of high-quality receivers that are the cornerstone of your custom car stereo. Our receivers come equipped with the latest features, including Bluetooth connectivity, smartphone integration, HD radio, and satellite radio options, ensuring that you stay connected and entertained on the road.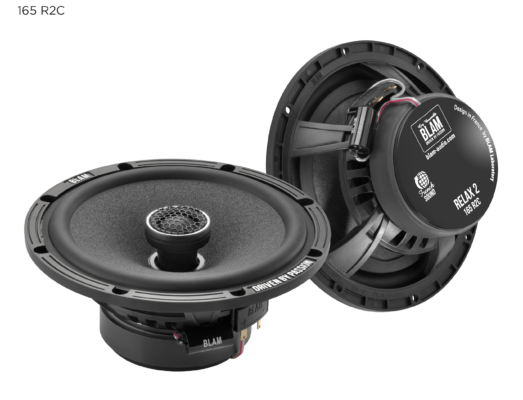 Amplifiers: Powering Your Car Stereo to New Heights To truly experience the full potential of your car audio system, a powerful amplifier is essential. Our amplifiers are carefully selected to match your custom car sound system, providing the necessary power to deliver clear, undistorted sound at any volume. Whether you're looking to enhance the overall sound quality or drive a set of high-performance car subs, our amplifiers ensure your music sounds its best.
Speakers: The Final Touch in Your Audio Experience Speakers are the voice of your car stereo system, and at PDA Road Gear, we offer an extensive range of speakers to suit every need and budget. From coaxial speakers for a straightforward upgrade to component systems for a more refined sound, our speakers are designed to bring out the best in your music. With options ranging from crisp high frequencies to deep, resonant bass, our speaker selection ensures your custom car stereo system sounds exactly how you want it to.
Customizing Your Audio System with PDA Road Gear Incorporating these radio add-on options into your custom car audio system elevates your listening experience to the next level. Our team at PDA Road Gear is dedicated to helping you choose the perfect combination of receiver, amplifier, and speakers that aligns with your audio preferences and vehicle specifications. We ensure that each component integrates seamlessly, providing you with an unmatched auditory experience.
Tailor-Made Car Audio Installations
Our process begins with a detailed consultation to understand your specific desires and budget. Our team of experts will guide you through a selection of premium car radios, stereos, and subs, considering the unique acoustics of your vehicle. We offer a variety of top-tier brands, ensuring compatibility and top-notch performance. Our certified technicians ensure seamless integration of your new system, guaranteeing flawless functionality and aesthetic appeal.
Expanding Beyond Audio: Comprehensive Vehicle Customization
PDA Road Gear's expertise isn't limited to audio systems. We stand out as a leader in the car audio and accessories sector. Our passion for automotive excellence drives us to offer a wide array of services beyond just custom car stereos. We offer a wide array of customization options to enhance every aspect of your vehicle. This includes installing state-of-the-art radar detectors, sophisticated front and rear camera systems, and seamless smartphone integration. We offer a complete range of car customization options, including heated seats, keyless entry, radar detectors, and security solutions. Our commitment to quality and attention to detail ensures each modification not only meets but exceeds expectations.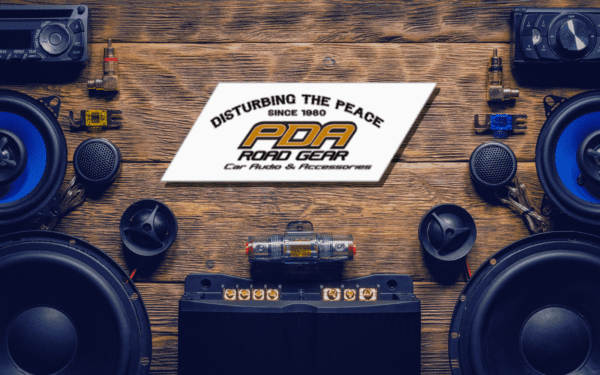 Our Commitment to Quality and Customer Satisfaction
Choosing PDA Road Gear means opting for a partner who understands the nuances of car audio and customization. With over four decades of experience, we have the knowledge, expertise, and passion to bring your vision to life. Whether it's a simple upgrade to your car radio or a full-blown custom car sound system, our team is equipped to deliver results that surpass expectations.
Quality is the cornerstone of our business. At PDA Road Gear, every product and service we offer is backed by our commitment to excellence. From the initial consultation to the final installation, our team works tirelessly to ensure that every customer leaves with a system that they love and a service they can trust.
To truly appreciate what PDA Road Gear can offer, we invite you to visit our showroom or give us a call for a free estimate. Located in the heart of Denver, we are ready to assist you in creating the ultimate audio and customization experience for your vehicle. With PDA Road Gear, your journey towards a bespoke driving experience is just a step away. To learn more about custom car audio systems, or to find the best solution to be installed in your vehicle, don't hesitate to visit us or give us a call so we can start a free estimate for you.
Conclusion
PDA Road Gear is more than just a car audio shop; it's a destination where your automotive dreams become reality. Whether you're looking to upgrade your car stereo, install powerful car subs, or seek a complete custom car sound system, our team is here to provide unparalleled service and expertise. Experience the difference with PDA Road Gear and elevate your driving experience to new heights.